---
Scotland County Talent Showcase opens tonight
LAURINBURG — Scotland County's wealth of talent will be on display downtown tonight and tickets are still available.The first of the two n...
---
Scotland officials express concern with Mayor Block criticism
LAURINBURG — Laurinburg Mayor Matthew Block got an earful this week from a fellow council member who complained about the his habit of dissing p...
March 23rd, 2017 updated: March 23rd, 2017. |
---
Pendant donated for Scotland Hospice tourney
LAURINBURG — Bob's Jewel Shop has donated a piece of diamond jewelry for the 16th time to raise money for Scotland Regional Hospice.Hospic...
---
UPDATED: Scotland leaders fail to find new school site
LAURINBURG — A lack of consensus on where to put a new elementary school could alter the progress of consolidation, Scotland school officials sa...
March 23rd, 2017 updated: March 24th, 2017. |
---
Scotland County United Way director to step down
LAURINBURG — The executive director of United Way of Scotland County plans to step down next month to spend more time with her family.Debbie Gra...
March 23rd, 2017 updated: March 23rd, 2017. |
---
---
4:27 pm |
3:38 pm |
Scots baseball, softball split against Purnell
LAURINBURG — It was a tale of two games earlier this week as the Scotland High School baseball and softball teams traveled to Pembroke to take o...
---
Scots tennis drops two in a row
LAURINBURG — After going on a three-game win streak the Fighting Scots tennis team has hit a rough patch, losing their last two matches — ...
---
UNC's Trubisky draws crowd at pro workout
CHAPEL HILL — Mitch Trubisky tried to ignore the cameras following his every move during North Carolina's pro day, down to the guy holding...
---
Pickers still think UNC has a chance
LAURINBURG — The Exchange's VIP Pickers are back — busted brackets and all — for the Sweet 16 round of the 2017 NCAA Division ...
---
Soccer struggles against Pinecest
LAURINBURG — The Lady Scots soccer team is still in search of its first win of the season after falling to conference rival Pinecrest on Monday,...
---
St. Andrews sports roundup
HICKORY — The St. Andrews University men's and women's outdoor track teams competed at the Lenoir-Rhyne University Invitational on S...
---
---
9:13 pm |
12:16 pm |
9:49 am |
Bridge championship results
LAURINBURG — The Bridge-at-the-Village group met on March 13 for the Club Championship Game at Scotia Village under the direction of Brian Potte...
---
Bridge results
LAURINBURG — The Bridge-at-the-Village group met on March 6 at Scotia Village under the direction of Brian Potter.1. James Potter / Pearl Kessle...
March 7th, 2017 updated: March 8th, 2017. |
---
Chamber executes 'Operation Thank You'
Nolan Gilmour | Laurinburg ExchangeHannah Gilmour, Laurinburg/Scotland County Area Chamber marketing support coordinator, along with 14 volunteers, vi...
---
Faith Calendar
Printed submissions can be delivered to the Laurinburg Exchange office, emailed to [email protected], or faxed to 910-249-2500 by noon Wednesda...
---
Scotland Board of Education gets schooled in Lego Robotics
LAURINBURG — Student engineers from North Laurinburg Elementary School taught Scotland County Schools Board of Education members a few things ab...
---
---
12:12 pm |
12:11 pm |
7:48 am |
An alarm for the coming Day of the Lord
The second chapter of Joel begins with the prophet telling the watchmen on the walls to blow the trumpets and sound the alarm signaling the coming day...
---
TAR HEEL VIEW: Gov. Roy Cooper right to veto judicial partisanship bill
Gov. Roy Cooper delivered a well-aimed veto."We need less politics in the courtroom, not more," he said in rejecting House Bill 100, which...
---
Laurinburg-Maxton Airport ready to soar
Let me begin by reminding you of the history of Laurinburg-Maxton Airport. It was originally developed as an Army base and was the world's large...
---
Diane Rehm: Dealing with her husband's death
Diane Rehm's scheduled visit to Elon University on April 6 is reminding fans of her public radio program how much they miss her since her retire...
---
Unapologetic gratitude to Scotland educators
There are very few trades that one choose to take up where your main focus is to teach those who will succeed in life while you stand idle to train th...
---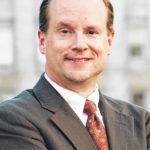 Cooper is in weaker position
Newly elected Democratic Gov. Roy Cooper gave his first State of the State address on March 13. The longtime leader of the North Carolina Senate, Phil...
---
SOCIAL MEDIA
---