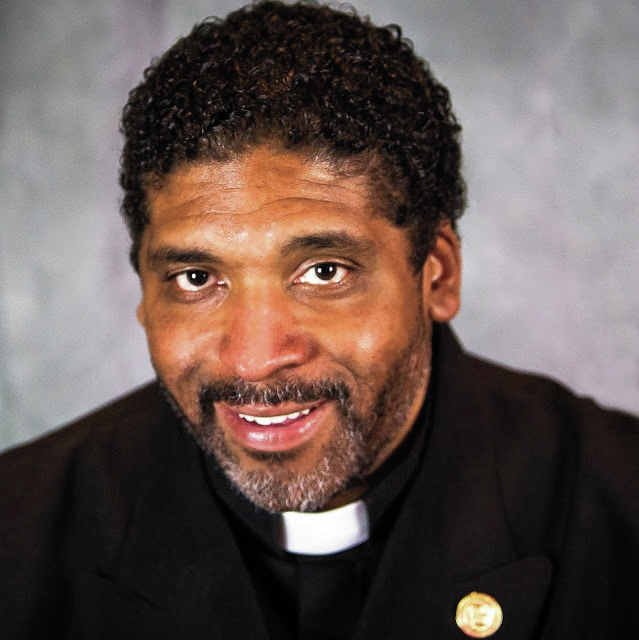 LAURINBURG — The Rev. William Barber, the architect of the Moral Mondays movement, will be in Laurinburg next month as featured speaker at this year's NAACP Freedom Fund banquet.
Barber, president of the North Carolina NAACP, will speak Oct. 22 at the St. John's Association Building, formerly the Highlands. The dinner begins at 6 p.m.
"I am particularly proud and delighted to welcome our speaker," said Herman Tyson, president of the Scotland NAACP branch. "Dr. Barber is well respected and admired as a human rights activist, and for his steadfast leadership and commitment to the fight for voting rights, economic equality and ending racial discrimination for all people."
The theme for this year's 41st annual banquet is "Our lives matter, our vote counts." Tickets are $25 for adults and $15 for youth under 18. Proceeds go to support Scotland County NAACP #5448 events and programs, including scholarships and the Back-to-School, Stay-in-School event.
"Our annual banquet enables us to renew our commitment to our mission and to continue our fight for full citizenship rights," Tyson said. "For more than a century the NAACP has was won important victories. Although we have accomplished much, there remains much more to be done and we are ready to meet the challenge."
Moral Mondays
Barber is considered the leader of Moral Mondays, a grass-roots effort in North Carolina that uses civil disobedience to confront what some have called a "new wave of reactionary conservatism."
Moral Mondays began in April 2013 in response to legislative initiatives that were perceived by progressives as a way to erode voting rights, defund social services, undermine public education, remove environmental protections, repeal or weaken the Affordable Care Act, impose regressive forms of taxation and restrict abortion. The demonstrations drew a broad coalition in the tens of thousands to protest outside the state capital building in Raleigh to demand change.
Barber, a native of Indianapolis, has said that a reinvigorated civil rights movement must include "protection and expansion of voting rights, women's rights, LGBT rights, immigrants' rights and the fundamental principle of equal protection under the law."
He was most recently a speaker during the Democratic National Convention where he talked about the need for a "moral defibrillator" in American democracy.
"We are being called, like our mothers and fathers, to be the moral defibrillators of our time," Barber said in Philadelphia. "We will shock this nation and fight for justice for all.
"We will not give up on the heart of our democracy, not now, not ever."
Barber, 53, also serves as president and senior lecturer of Repairers of the Breach; pastor of Greenleaf Christian Church; and visiting professor at Union Theological Seminary in New York.
Barber graduated cum laude from North Carolina Central University in Durham, receiving a B.A. in Political Science. He received a Master of Divinity degree from Duke University, was a Benjamin Mays Fellow and a Dean scholar. Barber has a doctoral degree from Drew University in Madison, New Jersey, with a concentration in Public Policy and Pastoral Care and he has received an Honorary Doctorate of Humane Letters from N.C.C.U.
Former Gov. Beverly Purdue presented Barber with the Order of the Long Leaf Pine, North Carolina's highest citizenship award presented to outstanding North Carolinians with a proven record of service to the state.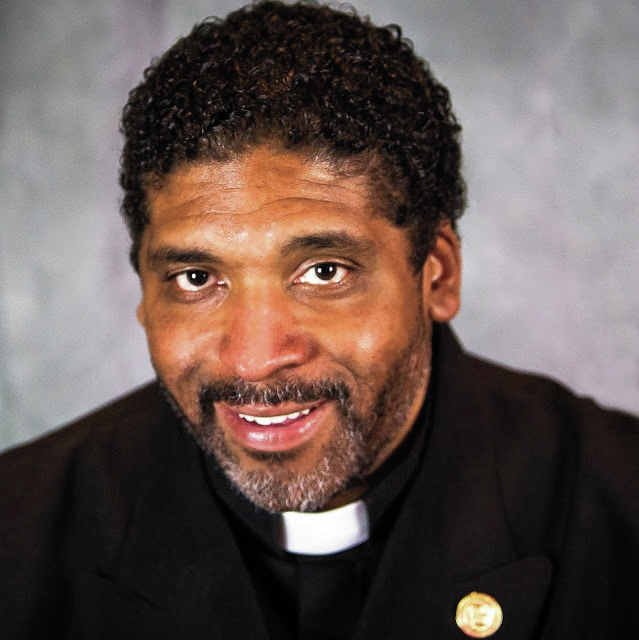 Rev. William Barber
Reach Scott Witten at 910-506-3023
comments powered by

Disqus