LAURINBURG – An open house on Thursday at the Scotland County Health Department will offer the public an opportunity to learn more about the services it provides and the people who make it happen.
Wayne Raynor, interim health director, said the agency is opening its doors to feature the services and the people who deliver those services. There will be 36 health department employees ready to greet the public at the open house and explain what the various departments do.
The open house is from 3-7 p.m. at the department at 1405 West Blvd.
Raynor said there are approximately 10,000 visits annually at the health department That number includes multiple visits, not the total number of people served.
Services include, but are not limited to family planning, child health, vaccinations, maternal health, STD clinic, early intervention clinic, environmental health and animal control, and WIC.
For people who have not been in the building before, or recently, it is is more inviting now that updates have been completed, Raynor said.
"We've done a lot of things here at the health department in terms of an upgrade, painting, sprucing it up and making it a very pleasant environment and welcoming," Raynor said. "We want to showcase that and some of the programs we provide here."
The department has also painted the child health clinic with bright colors to make it welcoming and child-friendly, he said.
Tina Clark, director of nursing, said the changes can have a calming effect on people seeking services.
"Our clinical area looks really good. It's comfortable to them and it's pleasing," Clark said.
Members of the public will have a chance to ask questions and to gain a better understanding of what is available, she said.
"We want to open the door, let people come in and see the facility, hear about the programs," Clark said. "A lot of people don't know about the programs that we do offer."
The health department has partnered with other agencies, including the Scotland County Sheriff's Office, Laurinburg Police Department, Laurinburg Fire Department, Scotland County EMS, Scotland County Schools, and the Laurinburg Housing Authority. Each agency will have information available to share with the public as well as activities for children including a fire truck and ambulance, K-9 Unit, fingerprinting, games for children, popcorn, and snow cones available at no cost.
Ashley Alfonse, an emergency management planner with On Target Preparedness that contracts with the health department, said she is excited to help showcase the health department and welcome people in.
"We partner with each health department and we work in their emergency preparedness efforts. That can be plans, policies and procedures surrounding a number of events that can warrant a plan needed for an emergency. That can be weather-related, that can be communicable diseases, all the way up to a terrorist attack," Alfonse said. "Obviously we hope none of that ever happens but we'd rather be prepared than not."
A presentation on emergency preparedness is among several others displays that will be featured at the open house.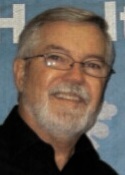 Wayne Raynor
Reach Terri Ferguson Smith at 910-506-3169.
comments powered by

Disqus