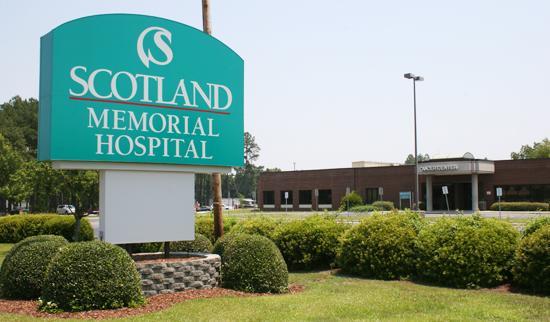 LAURINBURG — Scotland Memorial Hospital has been recognized as one of the top 49 hospitals in the country for patient safety.
Becker's Healthcare recently released the list of hospitals with the lowest number of safety events per patient.
The statistics were calculated using several patient safety indicators related to surgical procedures, pressure ulcers, blood clots, and hospital acquired infections, according to officials. The information was gathered from July 1, 2012, through June 30, 2014, the most recent data available.
Scotland Memorial Hospital is the only hospital in North Carolina to achieve this recognition.
"This recognition confirms that we are what we say we are," said Dr. Cheryl Davis, Scotland Health Care System's Vice President of Medical Affairs. "We attribute our success in preventing hospital acquired infections to a partnership with Duke Infection Control Outreach Network. Excellence is our specialty. We are committed to safe, high quality, compassionate, and sustainable health care. We do that with highly skilled physicians, compassionate staff, and putting the patient in the center of it all."
Scotland Health Care System, an affiliate of Carolinas HealthCare System, is a community owned, nonprofit health care system comprised of the 104-bed Scotland Memorial Hospital, Scotland Memorial Foundation, Scotland Family Counseling Center, and Hospice of Scotland County. The Health Care System also owns and operates five primary care facilities, a general surgery practice, and an ob/gyn practice.
With close to 1,000 employees, Scotland Health Care System is Scotland County's largest, non-governmental, private employer. Its medical staff includes 77 physicians representing many medical specialties.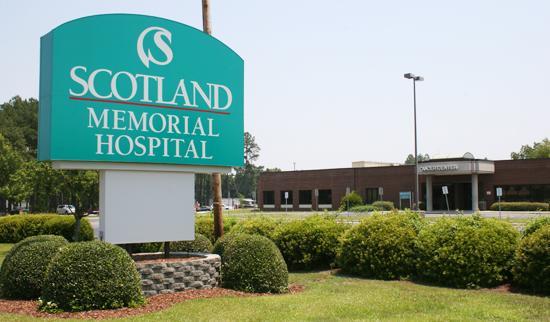 comments powered by

Disqus