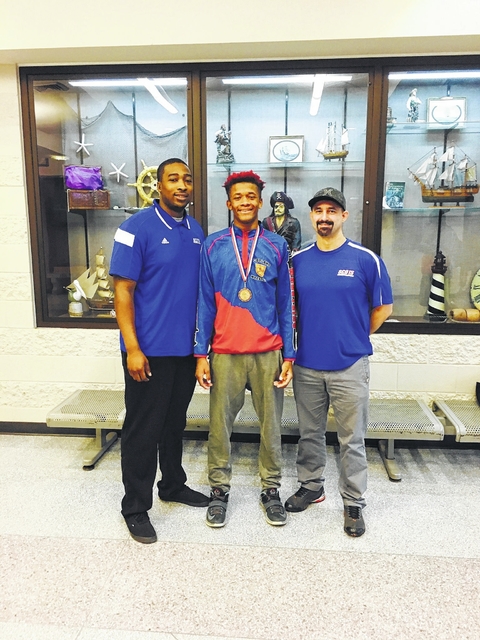 HOPE MILLS — Several of the premier wrestling powers in the state convened at Jack Britt High School Friday and Saturday for the annual Boneyard Bash tournament, and Scotland's Dakota McLean more than held his own against the loaded 145-pound field.
The sophomore won three matches during the two-day event and placed fourth, the highest of any Scotland wrestler in any weight class. The Scots were one of 17 schools to compete at the Boneyard Bash, and McLean's performance helped the visitors from Laurinburg place 16th with 23 total points.
West Brunswick captured the team championship with 227 points, and Jack Britt was the runner-up with 217 points. Cary rounded out the top three with a score of 215.
Purnell Swett was the only other Southeastern Conference program besides Scotland to take part in the Boneyard Bash — the Rams had a stellar showing, finishing tied for sixth with 101.5 points.
McLean, who improved to 17-3 overall this season after going 3-2 over the weekend, opened with a pinfall victory at the 2:48 mark over Douglas Byrd's Trey Fairclotch. McLean then knocked off West Brunswick's Lincoln Smith 9-5 in overtime to earn a spot in the semifinal bout.
McLean's shot at a championship came to an end against Cary's Kollin Wade, who won by pinfall at the 1:48 mark. Wade, a senior who wields a 24-0 record this year, brought home the 145-pound title with an 11-4 decision victory over Raleigh Broughton's Nash Philbeck.
In the consolation bracket, McLean got back on the winning track when he eked out a 6-4 decision win over Clayton's Nick Brown. Smith awaited McLean in the third-place tilt, and the West Brunswick sophomore avenged his earlier defeat to McLean by scoring a 2-1 decision victory.
A number of other Scots entered the Boneyard Bash field but none were able to notch more than one win.
Freshman Ethan Locklear (138 pounds) lost his first bout by pinfall against Panther Creek's Troy Freeman, but rebounded to pin Douglas Byrd's Skyler Delong. Locklear's run in the tourney came to an end when he lost by a 13-7 decision to South View's Chris Joyner.
Junior Dakota Yarborough (182 pounds) was also pinned in his initial match, falling to eventual runner-up Sterlin Fullerton of West Brunswick. Yarborough came back to score a pinfall victory of his own against Douglas Byrd's Jerald Lane, then he was eliminated with a pinfall defeat to Pine Forest's Ryan Malmgren.
Logan Martinez can be reached at 910-506-3170. Follow him on Twitter @L_Martinez13.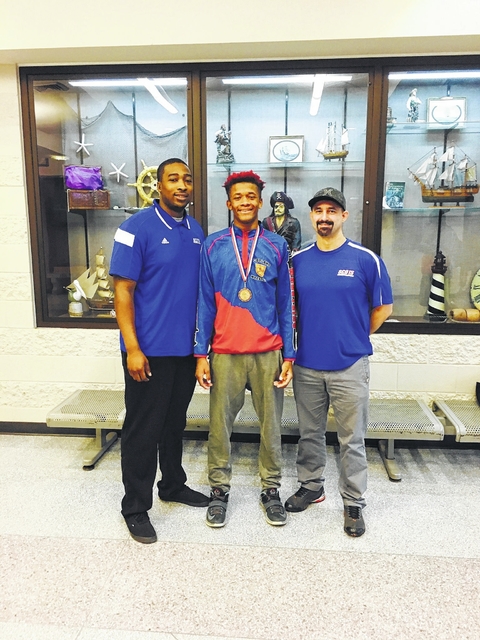 Scotland's Dakota McLean placed fourth at the annual Boneyard Bash wrestling tournament held at Jack Britt High School this weekend. The 145-pounder finished 3-2 at the tourney to improve his season record to 17-3.
comments powered by

Disqus