Letter: Why not pray together?
To the editor: Division is still alive and well in Scotland County. One of the most disgraceful and tragic things …
Letter: The folly of Obamacare
To the editor: A recent reader view article in The Laurinburg Exchange stated, Democrats did not say "Obamacare would insure …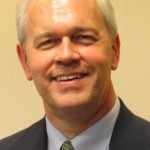 Great moments in sports and faith
Sports are a significant part of our lives. We love to pull for our favorite teams and players. We take …
Reader likes editorial
To the Editor: My compliments on your excellent March 11 Our View editorial, your willingness to allow views from both …
Reenactment coverage appreciated
To the editor: I wanted to write a note of thanks for the positive coverage and words regarding last Saturday's …
Bathroom law change unwise
To the editor: According to an April 5 editorial: "Economic threat demands revisit of bathroom bill," North Carolina may face …
Troopers are heroes
To the editor: Hear comes the cavalry. On Wednesday, April 6, about 11:37 a.m., my car stopped about three miles …
RCC thanks bond supporters
To the editor: On behalf of Richmond Community College Board of Trustees, employees and over 3,300 students, I want to …
Can we park our cell phones and talk?
My wife and I were in a restaurant a few months ago and we noticed a family of five seated …
Bring back affordable care
To the editor: Please allow me to address a serious misstatement in Mark Schenck's March 2 column. Democrats did not …
Right and wrong — no app for that
I confess. I'm a geek wannabe. I am fascinated by technology and what it has bought to our lives. I …
Terror tacticsutilized by all
To the editor: In response to my Dec. 18 letter, Mike Johnson wrote: "It is a known fact that Muslims …
Seed catalogs and estate plans
My mail box is overflowing with gardening and seed catalogs. I have to admit, I enjoy leafing through them. I …
To the editor: As a resident of Laurinburg, my husband and I want to know what can be done about …
The perfect gift comes from God
It's the most wonderful time of the year. In our cars we listen to our favorite Christmas songs while we …
Thanks for Cheer coverage
To the editor: Thanks to the Exchange for the recent coverage of the Salvation Army and Christmas Cheer. Without a …
Laurinburg parade — a true community event
To the editor: Past chamber chairs told me that one of the greatest events as chair is riding in the …
December 9th, 2015 updated: December 16th, 2015. |
City Hall idea needs more study
To the editor: I am hearing much discussion on WEWO and WLNC, and reading in your newspaper about the possibility …
Scots have great football season
To the editor: What a great 2015 football season you guys have given the fans of Scotland County once again. …
Government unions wrong
To the editor: There is something immoral, illegal, and even bordering on the unconstitutional about it. It is odious; it …
Don't penalize vets
On Friday, Nov. 13, The Laurinburg Exchange published answers to the question "Do you think your service is appreciated throughout …
November 16th, 2015 updated: November 16th, 2015. |
Parents liable in mass shootings
To the editor: Once again, our nation is faced with yet another gunning down of innocents in Oregon. The brutality …