SCGOP Initiates HB2 talk
The Scotland Republican Party's non-partisan discussion on the HB2 bill went better than expected and we thank those attendees from the Scotland Dem...
May 28th, 2016 updated: May 29th, 2016. |
---
Laurinburg Council crosses the line
With City Council's recent decision to take the next step forward with their plans to demolish the current City Hall and build a multimillion ne...
---
Let's talk about mental health
Emotions are part of life.All humans experience sadness, nervousness, happiness, excitement, and a variety of other feelings. If you are fortunate, yo...
---
The power of a few words
Graduation season is upon us. It's that time of year in which students dress up in long robes and wear flat-top hats, waiting to hear their name...
---
School consolidation bad idea
I have been reading with interest the school board's consolidation plan. Here is a quick summary. Last year, the school board closed Washington ...
---
Why grass won't grow in shade
Now that the grass is greening up and summer is almost upon us, many people notice that their grass isn't growing in the shady parts of the yard...
---
A win-win situation in Christ
It's good to be in a position where you can't lose, where regardless of the outcome you come up a winner.The only way that this can happen...
---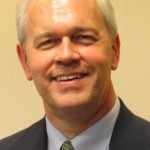 Great moments in sports and faith
Sports are a significant part of our lives. We love to pull for our favorite teams and players. We take pride in our favorites as we wear their appare...
---
Putting ourselves in other's shoes
How hard is it for a white person to really understand the black experience well enough not to get into trouble when speaking about hot-button matters...
---
Too much secrecy in government
We have a secrecy problem. This may seem odd to say during an era in which the most intimate details of individuals' lives are on display. Yet g...
---