World peace Southern style
Refugees are pouring out of Syria and many are targeted for political asylum in the U.S. Their situation is very …
Harley's to host holiday open house
LAURINBURG — Harley Norris of Harley's Tuxedo and Gifts will hold an open house on Thursday to help kick-off the …
The debt we owe
The year was 1918. The location was the Palace of Versailles just outside of Versailles, France. It was the 11th …
Back to the future
The recent mayoral race in Laurinburg produced mixed emotions for many. Although as they say, "I didn't have a dog …
Online budgets gives power to people
While some state lawmakers have worked to make government more secretive, budget writers took a stand for openness and accountability …
Bad budget deal for Americans
Every day, families across the country work hard, set priorities and live within their means. Meanwhile in Washington, D.C., our …
The power of freedom
Success is only possible with freedom. Freedom provides you with the ability to choose the path you travel. Freedom enables …
Budget gives military a lifeline
You could almost hear the gasps around here last week when President Obama stabbed the defense budget to death with …
Millennials fromMars or Pluto?
It seems these days that liberals want big government services as long as someone else pays for them. A recent …
Is the U.S a hollow republic?
What happened to our republic? Our nation's representative political system has been"bastardized" to the point where it resembles an olgarchy …
Suicide can be prevented
September was National Suicide Prevention Month in the United States. Suicide statistics in the United States are shocking: One suicide …
October 7th, 2015 updated: October 7th, 2015. |
Airline English takes flights of fancy
That we live in an age of flight is well established. It is difficult to conduct business or take a …
September 28th, 2015 updated: September 28th, 2015. |
Fantasy, fraud of socialism
There are those that are feverishly working to change the United States government from a representative republic…but to what? Someone …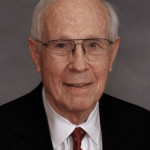 Immunize your child
It occurred to me that there may be some confusion among parents about childhood immunizations and their timely administration after …
Defund Planned Parenthood now
As many of you may know, my wife Renee and I are expecting our first child any day now. Because …
You see something, say something
Churches, temples, religious schools and other religious institutions are vital to our community, yet they also face special security risks. …
McCrory's budget screw up?
You may question my motivation in using the terminology: Gov. Pat McCrory's budget screw up? After all, I am known …
Back to school event a success
The annual NAACP Back to School, Stay Event was a success due in part to our sponsors, volunteers and members …
Learn to be safe at college
This fall thousands of students will leave their families and friends to attend college. For many, it will be their …
Prayer part of nation's fabric
With all the turmoil across the globe, the threat of terrorists attacking us for our values and beliefs, and our …
City has enoughzombie buildings
Laurinburg and Scotland County are plagued with, to use a popular term, "Zombie Buildings", meaning the structures are void of …
Family reunion memories are priceless
One of the special events for many in our area during our summers are the small and large family reunions. …