Is the U.S a hollow republic?
What happened to our republic? Our nation's representative political system has been"bastardized" to the point where it resembles an olgarchy …
Suicide can be prevented
September was National Suicide Prevention Month in the United States. Suicide statistics in the United States are shocking: One suicide …
October 7th, 2015 updated: October 7th, 2015. |
Airline English takes flights of fancy
That we live in an age of flight is well established. It is difficult to conduct business or take a …
September 28th, 2015 updated: September 28th, 2015. |
Retirement community a viable goal
To the editor: I would like to thank Mr. Charles Parker for his letter and thoughts with respect to the …
Fantasy, fraud of socialism
There are those that are feverishly working to change the United States government from a representative republic…but to what? Someone …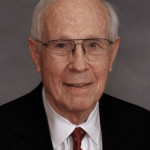 Immunize your child
It occurred to me that there may be some confusion among parents about childhood immunizations and their timely administration after …
Laurinburg is no spot to retire
To the editor: On Sept. 16, this newspaper carried an article covering the approval of Laurinburg as a retirement area. …
Defund Planned Parenthood now
As many of you may know, my wife Renee and I are expecting our first child any day now. Because …
After this week's GOP debate, what is your opinion on the 2016 presidential candidates? "I haven't made up my mind …
September 17th, 2015 updated: September 17th, 2015. |
A really big blow
Since hurricane season is upon us, it got me started thinking about Hurricane Hazel. This huge storm started forming on …
You see something, say something
Churches, temples, religious schools and other religious institutions are vital to our community, yet they also face special security risks. …
Student ready to soar
To the editor: I am a fifth grader at I. Ellis Johnson Elementary School. For years, I thought I wanted …
Excellence in our back yard
It's that time of year again as our students pack their book bags to head back to school. For some …
For big growth, think small
RALEIGH — Remember the old joke about a drunken man crawling around under a lamppost? It starts off with a …
No silver spoon in my mouth
Since I'm now retired, I don't have to worry about setting an alarm clock to wake me up every morning …
Back-to-school safety tips
The Scotland County Sheriff's Office wants to offer some safety tips for those youngsters who will be walking back and …
Make the best of the rest of your life
To Hospice of Scotland County whose care and nurturing is unsurpassed, thank you for the special care you took of …
McCrory's budget screw up?
You may question my motivation in using the terminology: Gov. Pat McCrory's budget screw up? After all, I am known …
Fight the good fight for faith
When I was a young girl I used to enjoy watching televised boxing matches with my Daddy. I can remember …
Back to school event a success
The annual NAACP Back to School, Stay Event was a success due in part to our sponsors, volunteers and members …
Learn to be safe at college
This fall thousands of students will leave their families and friends to attend college. For many, it will be their …
Applause for good cops
To the editor: On Aug. 1 I was taking my morning walk when I discovered a man so intoxicated he …