Chancellor's start-up competition for area
PEMBROKE — The Thomas Center for Entrepreneurship and UNC Pembroke Incubator will hold a Chancellor's Challenge start-up competition on Ap...
---
NC-produced show approved for grant
RALEIGH (AP) — The television series featuring a star of "Downton Abbey" has been approved for a state film grant for its second sea...
---
Tribal Council OKs Godwin's pick for administrator
PEMBROKE — The Lumbee Tribe of North Carolina has a new full-time tribal administrator to oversee daily operations of the tribal government.Fred...
---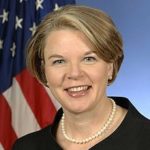 Bill cuts UNC system board to 24 members
RALEIGH — The Republican-controlled legislature is about ready to send its first bill to new Democratic Gov. Roy Cooper — a measure reduci...
---
Seminar to focus on 'shop local' strategy
HAMLET — New and existing small business owners can learn cost-effective ways to generate a dynamic "shop local" strategy at a free ...
---
Lowe's to hire 600 full-time workers at NC facility
MOORESVILLE (AP) — North Carolina-based home improvement retailer Lowe's says it will add at least 600 full-time customer-support and cent...
---
Pet squirrel guards home against burglary
MERIDIAN, Idaho (AP) — A pet squirrel named Joey prevented a burglary attempt in Idaho last week by scratching the teen suspect when he tried to...
---
FBI: White supremacist talked of Dylann Roof-type attack
COLUMBIA, S.C. (AP) — A white supremacist with felony convictions in South Carolina bought a gun from an undercover FBI agent, telling the agent...
---
Balancing school, volunteerism
LAURINBURG – Daniel Johnson is a busy 16-year-old but not with the things that might take up a typical teen's time. His world is divided b...
February 17th, 2017 updated: February 17th, 2017. |
---
Laurinburg-Scotland chamber looks for clean-up crews
LAURINBURG — The Laurinburg-Scotland County Chamber of Commerce is calling for volunteers to participate in this Spring's Litter Sweep.The...
---