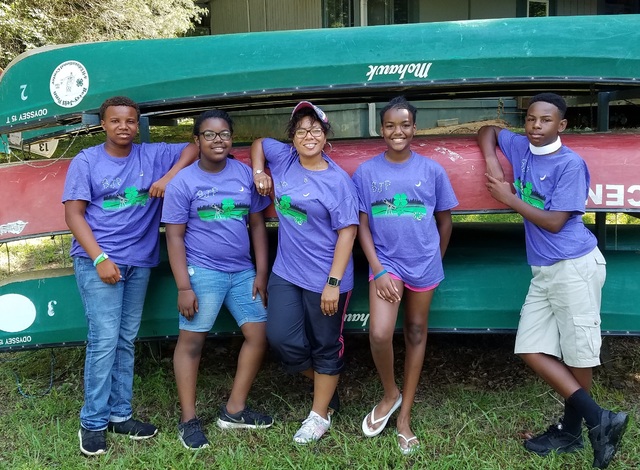 REIDSVILLE — Five Scotland County 4-Hers, Janiya Fuller, Victor Gordon, Taylor Kitchings, Mahalia Galbreath and Chancellor Byrd spent a week at camp this summer at Betsy-Jeff Penn 4-H Center in Reidsville.
The camp, donated to North Carolina 4-H in 1964 by Betsy Penn, is situated on 200 acres. Each year Scotland County 4-H offers a chaperoned five-night, six-day camp week at a North Carolina 4-H camping facility for youth ages 8-14.
Extension officials said the 4-H camping experience provides youth many positive outcomes including: respect for the environment, skill building, developing new talents, improving social and learning skills, valuing teamwork, gaining leadership skills, and developing effective communication skills.
This year's camp offered traditional activities such as: canoeing, swimming, horseback riding, archery, wall climbing, ultimate slip-n-sliding, teambuilding, fishing, arts and crafts, animal science, outdoor sports and hiking. In addition, the 22- acre lake, wetlands and forestry provided opportunities to study aquatic biology, water quality, forest ecology and wildlife habitats. Also, the youth gained knowledge of how early pioneer settlers lived; and explored Native American heritage.
Evening activities included a talent night, with campers performing acts in juggling, singing, dancing, gymnastics, comedy and more. Campers also learned table etiquette and how to set a table. Also, the campers enjoyed nightly campfires, with s'mores and storytelling. The camp concluded with an awards and recognition program.
Nyeree Charette, mother of camper, Victor, said the camp helped her son mature.
"I wanted my son to gain some independence away from home and learn to be self-sufficient by learning how to take care of himself, learn some independence, and follow rules. This was probably the longest week but when my son returned he had matured a lot."
There are many other camping opportunities offered for youth of all ages; including leader in training for older youth and horse camp.
For information about Scotland County 4-H programs and how to purchase a summer camp gift card, contact Angela D. Galloway, Extension Agent of 4-H Youth Development at 910-277-2422 or [email protected]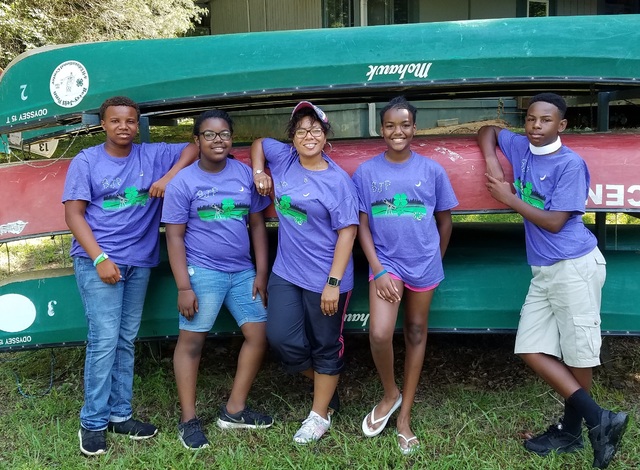 Angela D. Galloway serves as a Scotland County extension agentc with 4-H youth development.
comments powered by

Disqus