LAURINBURG — Laurinburg native, Rob Harvell, returned home this week to talk to Spring Hill Middle School students about the importance of education.
The students listened as the former Spring Hill student and Scotland High School alum explained his journey to becoming a sports broadcast producer. During his job travels throughout the United States creating documentaries on the lives of various athletes.
However, Harvell will never forget his roots. During the presentation he told to the students that middle school was a pivotal time in his educational experience. He was able to recall some of the lessons taught by Spring Hill teachers, Dan Hersey and Kurt Oswald, who still teach at the school.
One lesson Harvell said stuck with him the most was taught in his gym class. It was the acronym, BEEF, which related to proper shooting technique. BEEF — Balance, eyes, elbows, follow-through — has become the motto Harvell lives by.
He explained to the students that BEEF is used as a metaphor for his life.
"Balance yourself, don't think too highly of yourself, but be confidant that you can succeed," he said. "Eyes looking forward, keep a positive focus, elbows out, watch out for people who get close to you and try to bring you down, follow-through, stay in school and don't give up on yourself."
Harvell also told the students about meeting many famous athletes throughout his career and he noted that they often came from poverty or broken homes, but they were able to use these strategies to rise above their circumstances. He encouraged students to focus on their educational goals and in order to reach all of their dreams in life.
Rob Harvell spoke at Spring Hill Middle School this week about how he became a sports broadcast producer.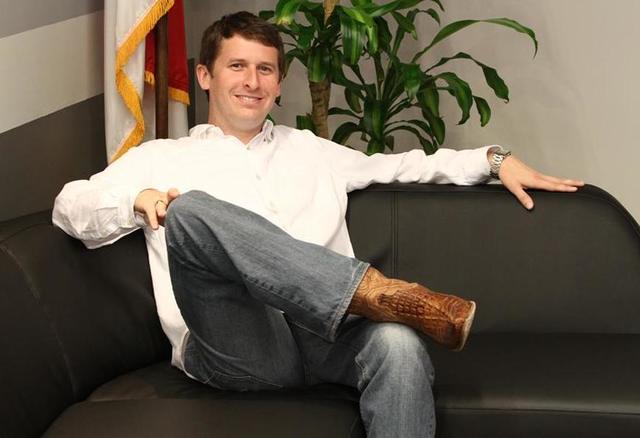 Laurinburg native, Rob Harvell, returned to speak at Spring Hill Middle school about the importance of education.
Abby Hackmann can be reached at 910-506-3171.
comments powered by

Disqus