King's dream still not reality
Not long ago, I saw a comment on an online article about the rise in protests for black civil rights. "We gave you a president," wrote the...
---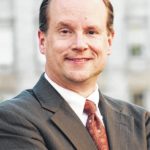 Local abuses don't boost economy
Thomas Jefferson had lots to say about lots of things. As the North Carolina General Assembly begins its 2017 session and new Gov. Roy Cooper begins h...
---
Letter: Sound bites, not facts
To the editor:There has been so much back and forth about Meryl Streep's Golden Globes speech in electronic and print media. The best descriptio...
---
Our view:Conflicts of interest
This week's Laurinburg City Council retreat was a real treat for fans of reality television.There were expletives, snide comebacks and even repo...
---
Help for the job you want
The Help You Need For The Job You Want!As we all know, the primary catalyst for economic growth is jobs. NCWorks serves as a key connector between emp...
---
The subject of 'ethics in city government' is on the agenda for tonight's retreat. Council member Dee Hammond asked for it to be dis...
---
Heritage Center to promote county
Over the next week, you will start to see the finishing touches on a new, consolidated, tourism attraction in Scotland County. Over the past year, a g...
---
The end of the year is a time to reflect on the past year and to look forward to the new one. The city of Laurinburg had several noteworthy accomplish...
December 29th, 2016 updated: December 29th, 2016. |
---
Merry Christmas from my family to yours
LAURINBURG — Christmas is my favorite time of year because of all the family traditions I remember from my childhood – without one of thos...
---
Complaining is not productive
To the editor:As a nation, we have been enduring many internal issues. I dare not try to cover them in this letter. Our county has its own issues. We ...
---