---
Tribal Council OKs Godwin's pick for administrator
PEMBROKE — The Lumbee Tribe of North Carolina has a new full-time tribal administrator to oversee daily operations of the tribal government.Fred...
---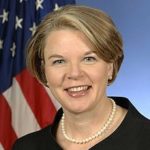 Bill cuts UNC system board to 24 members
RALEIGH — The Republican-controlled legislature is about ready to send its first bill to new Democratic Gov. Roy Cooper — a measure reduci...
---
Seminar to focus on 'shop local' strategy
HAMLET — New and existing small business owners can learn cost-effective ways to generate a dynamic "shop local" strategy at a free ...
---
Lowe's to hire 600 full-time workers at NC facility
MOORESVILLE (AP) — North Carolina-based home improvement retailer Lowe's says it will add at least 600 full-time customer-support and cent...
---
Pet squirrel guards home against burglary
MERIDIAN, Idaho (AP) — A pet squirrel named Joey prevented a burglary attempt in Idaho last week by scratching the teen suspect when he tried to...
---
FBI: White supremacist talked of Dylann Roof-type attack
COLUMBIA, S.C. (AP) — A white supremacist with felony convictions in South Carolina bought a gun from an undercover FBI agent, telling the agent...
---
---
Seven SEC teams advance to 4A playoffs
LAURINBURG — The North Carolina High School Athletic Association released the 2017 girls and boys basketball playoff brackets on Sunday — ...
---
Softball drops two games to FSU
FAYETTEVILLE — The St. Andrews University softball team faced another Div. II foe Fayetteville State University on Thursday. The Lady Knights dr...
---
St. Andrews hosts weekly youth wrestling class
LAURINBURG — The St. Andrews University wrestling team is just over halfway through the second session of the Knights Wrestling Academy.The week...
---
NC State: Gottfried won't return as men's basketball coach
RALEIGH (AP) — North Carolina State says men's basketball coach Mark Gottfried won't return for a seventh season but will coach the ...
---
Knights golf opens spring season
ST. SIMONS ISLAND, Ga. — The St. Andrews University men's and women's golf teams opened their spring seasons at Coastal Georgia̵...
---
Spring is in the air
LAURINBURG — The spring sports season at Scotland High School is just around the corner and with it being a much shorter season there are some j...
---
---
8:21 pm |
The art of love
Nolan Gilmour | Laurinburg ExchangeStella Hayes, left, was one of 15 seniors of Wagram who spent Valentine's Day painting. The Wagram Active Liv...
---
Bridge results
LAURINBURG — The Bridge-at-the-Village group met on Feb. 13 at Scotia Village under the direction of Brian Potter.1. Joanne Martin / Locke MacDo...
February 14th, 2017 updated: February 14th, 2017. |
---
Scottish Pilot Club event offers wine, food and song
Attendees sampled a wide variety of food along with wines from local vineyards Cypress Bend Vineyards in Wagram and Locklear Vineyard and Winery of Ma...
---
Mace, Robinson engagement
Courtesy photoJoey and Susan Mace, of Laurinburg, have announced the engagement of their daughter Brittany Mace to Danny Robinson Jr. Danny is the son...
---
Faith Calendar
Printed submissions can be delivered to the Laurinburg Exchange office, emailed to switten@civitasmedia.com, or faxed to 910-249-2500 by noon Wednesda...
---
---
7:41 am |
7:38 am |
LETTER: Did Russia profit from US election?
To the Editor:According to your Feb. 11 page 2A AP article, national defense secretary Michael Flynn, questionably now retired or fired, has a recolle...
---
Educate, don't ticket, drivers with pets in lap
You've heard about the nanny state. How about the pet-sitter state? An unnecessary if well-intentioned bill filed Wednesday in the N.C. General A...
February 16th, 2017 updated: February 16th, 2017. |
---
Their view: Washington has always been notoriously leaky
His national security adviser had to resign after falsely denying secret talks with Russia. His White House aides splintered into warring factions. Hi...
---
Russian reality: Playing straight with the bear, avoiding claws
FEB. 12, 2017 — In considering the evolution of U.S.-Russian ties it is important to remember that there are advantages to good relations with t...
---
Wimpy politicians create fiscal mess
RALEIGH — Other than Dale Folwell, North Carolina's new state treasurer, no state politician made a big campaign issue last fall of the co...
---
Will the real Trump please stand?
President Donald Trump recently spoke to the National Prayer Breakfast in Washington, D.C., as his predecessors have consistently done since 1953.Call...
---
SOCIAL MEDIA
---