---
County gets mental health kiosk
LAURINBURG — Scotland County has a new resource with the establishment of a mental health kiosk.The Eastpointe Connect kiosk is located in the l...
---
Early education critical to young, Partnership says
LAURINBURG — Early education is critical to a child's development, according to Wendy O'Brien, director of early care and education ...
---
Maxton, St. Matthews to hold health fair
MAXTON – The Health and Wellness Ministry of St. Matthew's Metropolitan and the town of Maxton want to help residents to be healthy and be...
---
Police: Kidnapping foiled at Laurinburg Walmart
LAURINBURG –Two Robeson County men have been charged with kidnapping after Laurinburg police were called to break up a fight in the parking lot ...
---
Supreme Court strikes down NC districts
WASHINGTON — The Supreme Court has struck down two congressional districts in North Carolina because race played too large a role in their creat...
---
Visitors get look at prison-to-farm effort
WAGRAM — A crowd twice the size anticipated turned out Saturday for a sneak preview of Growing Change's prison to farm project.Visitors we...
---
---
4:10 pm |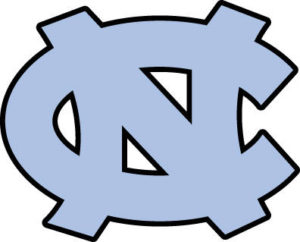 3:14 pm |
Knights to host 10th annual wrestling camp
LAURINBURG — The St. Andrews wrestling team will host its 10th annual Knights Wrestling-Fitness Camp that will run July 9 through July 13.The Kn...
---
NCHSAA revises regional finals due to rain
CHAPEL HILL – The North Carolina High School Athletic Association has released the finalized schedule for the Regional Finals in the three remai...
---
Mallory Wheeler takes over as Lady Scots volleyball coach
LAURINBURG — Mallory (Woolridge) Wheeler was a force to be reckoned with on the volleyball court during her time at the University of Virginia.S...
---
St. Andrews offers numerous summer camps
LAURINBURG — St. Andrews University will be hosting numerous summer camps and clinics/lessons beginning June 1 and running through the end of Ju...
---
Scotland's Tyler Smith finishes 15th in discus at 4A state track and field championships
GREENSOBORO — Fighting Scots junior James "Tyler" Smith was the sole representative of Scotland High School at the 4A state track an...
---
Tournament pits president against pro
LAURINBURG — Scotch Meadows Country Club held its annual President's Cup tournament this past weekend as club Pro Chip Wells took on club ...
---
---
7:35 am |
8:09 pm |
6:53 am |
Births
The following births have been released by FirstHealth Moore Regional Hospital in Pinehurst.Locklear girlAdam Locklear and Bethany Locklear, Gibson, a...
---
Board votes to close elementary schools
LAURINBURG — Despite strong opposition from those at public hearings, the Scotland County Board of Education voted unanimously Monday night to c...
---
Age no factor for athletes
LAURINBURG — Age is no excuse for the participants of the Scotland County Senior Games, it is only a requirement.The 2017 Scotland County Senior...
---
Special Olympians invade Pate Stadium
The 2017 Special Olympics of Scotland County began Tuesday morning with 50-meter races for athletes ages eight to 11-years-old. Medals were handed out...
---
Scotland County Special Olympians give 100 percent
LAURINBURG — A parade of athletes were welcomed into Pate Stadium by cheers and applause for the start of the 2017 Special Olympics of Scotland ...
---
---
12:37 pm |
7:07 am |
7:07 am |
Positive youth mental health
The World Health Organization has defined child and adolescent mental health as the "capacity to achieve and maintain optimal psychological func...
---
Exchange error not intentional
We goofed. There is no other way to explain a recent story in The Laurinburg Exchange in which we wrote that Laurinburg resident Joyce Davis had ad...
May 22nd, 2017 updated: May 23rd, 2017. |
---
Nineveh repents and God spares the great city
Jonah 3Having been told at the conclusion of the second chapter that God spoke to the fish and it "vomited out Jonah upon the dry land," w...
---
GOP senators exact revenge
The last week has featured some of the most offensive, belligerent, and vindictive behavior by elected officials in generations — and that is no...
---
Pressing your way through
Now, this morning all of us know something about pressing. "Pressing your way;" that means going against the odds to do something; it mean...
---
Chalk Banks River Challenge, festival continues the fun
As spring turns to summer, we are approaching the end of the spring festival season. Every year, as April and May come around, organizations conduct e...
---
SOCIAL MEDIA
---